Board of Examiners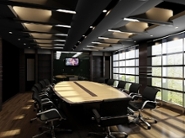 The Board of Examiners of the Institute of Political Science has been legally appointed to organise and coordinate examinations. Its main powers are described in the programme's Course & Examination Regulations (CER), as well as its own Rules and Regulations.
Tasks
The Board of Examiners deals with individual requests to deviate from the official Course & Examination Regulations (CER)—such as requests for exemptions or following courses in a different order as stipulated. Students can also turn to the Board of Examiners in case of delay due to personal, medical, or family circumstances.
Students can lodge an appeal with the Examination Appeals Board against the decisions taken by examinators and the decisions taken by the Board of Examiners as explained in the above-mentioned cases.
Rules and regulations
For the rules and regulations governing the Political Science bachelor's and master's programmes, please refer to this page:
› Programme rules and regulations Political Science
Frequently asked questions
› FAQ Board of Examiners Political Science
Requests to the Board of Examiners
Before submitting a request make sure that:
uSis/Web form only
The Board of Examiners will only process your request, if you submit it via the appropriate procedure. There is uSis for course exemptions, and webforms for an extra exam resit and for other requests. Please make sure to provide all the requested details.
Depending on your request topic, make your choice below and use the appropriate procedure to submit your request.
Members
Arjen Boin (chair)
Floris Mansvelt Beck
Brendan Carroll
Corinna Jentzsch
Simon Otjes
Tom Theuns
Monique Leyenaar (external)
Henk Overbeek (external)
Eleonore Hoefnagel (secretary)
Caroline Remmerswaal (secretary)
Correspondence for the Board of Examiners addressed and sent to individual members of the Board, or to other staff members of the Institute of Political Science, cannot be considered.
Requests to the Board of Examiners can only be submitted via the online forms mentioned above.
For other matters, the Board can be reached at examencommpol@fsw.leidenuniv.nl.