Isaac Alfred Ailion Foundation (IAAF)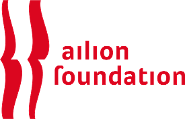 The IAAF was established by Leiden University. Mabel Ailion bequeathed her estate to the University in 1983 on the condition that it would establish a foundation in memory of her father Isaac Alfred Ailion.
Aim
The IAAF aims to cultivate and foster cultural relations between the Netherlands and Japan and to promote Japanese Studies at Leiden University. It takes the interests of the teaching and research in the field of Japanese Studies at Leiden University into account here.
Policy
The board awards grants for projects and activities that correspond with the aims of the IAAF. As the IAAF has a special relationship with Japanese Studies at the University, it sometimes contributes to specific projects within this programme. This includes providing an annual award towards the development of the Japanese Studies collection at Leiden University Library and an annual grant to the Japanese Studies programme towards the cost of organising conferences and symposia.
Apply for a grant
The IAAF will not consider applications for activities that have been held or costs that were incurred before the Foundation was able to consider whether to award a grant.
Application form (in Dutch)
What kind of funding can you apply for?
You can apply for funding for the following projects and activities:
PhD research
A separate call is published on the website for PhD research grants. Prospective PhD candidates who have earned their bachelor's and/or master's degree at Leiden University may be eligible.
Research projects
Other research projects will be considered for funding if they correspond with the aims of the IAAF.
Congresses, symposia and cultural events
You may be eligible for funding in this category if the activity corresponds with the aims of the foundation. If you are primarily applying for funds for catering and/or room hire, you will not be eligible for a grant.
Publications
You may be eligible for funding towards the cost of publication, including translation fees, if the publication corresponds with the aims of the foundation.
Consideration of applications
The IAAF applies a number of criteria when considering applications:
Although not a generic requirement, if you are able to match some of the costs yourself, this will be a factor in the considerations.
There is no limit to the number of applications you may submit. However, this may influence the board's prioritisation and consideration of applications.
There is no minimum sum for funding.
You may not apply for a grant for:

student scholarships
rotating professorships/visiting professors
Deadline for applications
The foundation has two deadlines per year: before 1 June or before 1 December. The board then takes June and December to consider the applications it has received. It does not consider any applications in the intervening period.