Employee Council Student and Educational Affairs (SEA)
The Employee Council holds regular meetings with Jeroen 't Hart, Director of SEA, and Saskia van der Ham, Deputy Director of SEA, to discuss the state of affairs within SEA. The smooth running of the unit is our main priority. We represent the interests and welfare of staff members and promote, to the best of our ability, openness, transparency and consultation within SEA.
What can the Employee Council do?
An Employee Council can issue solicited and unsolicited advice to university management and, in turn, management is obliged respond. University management must also provide information about its policies immediately upon request. Sometimes an Employee Council also has the right to consent to new policies.
The types of issue discussed include: job satisfaction research, working conditions, protocols on absenteeism, budgets and quarterly reports, job classifications, the MT work plan, departmental problems and, of course (unfortunately), reorganisations.
Members of the Employee Council
The SEA employee council (dienstraad@sea.leidenuniv.nl) has a maximum of five members: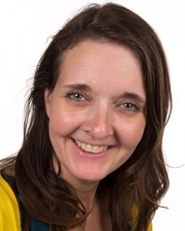 Mariëlle van Es (IR - Scholarships) - co-chairperson
Since 2013, I have worked for the Scholarships Team (part of International Relations) where I am currently head.
I have held several positions within and outside Leiden University. For example, I have been an editor at a publishers, a physical therapist, and have worked both for faculties and centrally within Leiden University. At all these different positions, it was evident that having fun in your job was important for everyone. I am currently in a working group that addresses workload and job satisfaction. How can you make sure that everybody feels they are being heard and which steps can we take to create the perfect balance between workload and work satisfaction?
Besides this topic, I am also working hard on inclusivity, diversity and sustainability. For these subjects, I participate in a consultation group with several other Dutch universities. I hope to discuss topics in the Employee Council that are important to you. You can always reach out to me via email or Teams.
Didi van Berge Henegouwen (USC)
During my studies, I was employed as a temporary staff member at USC for several years. After finishing my studies and working a few other jobs, I returned to the USC where I now work in the backoffice team.
In addition to this position, I am also the sustainability coordinator at USC. Sustainability is an important subject for me. There is a lot to gain. Openness and commitment are also themes that I would like to highlight in the Employee Council.
Conny Bokern (FO) - duo-chairperson
Since June 2019, I have worked at the Student Affairs Front Office. It's always a pleasure to help students.
Based on my interest in people and processes, I put myself up for election to the SEA Employee Council. In this way I would like to contribute to a transparent, respectful and pleasant working environment in which staff can work with enjoyment and enthusiasm. I find a pleasant and safe working environment the most important basis for good work. Please let me know if you have any questions or want to see something discussed in the Employee Council. I would be happy to bring it up for you.
Marcel Melchers (SSS) - auditor
I have been working at Leiden University since 1993. First as a temporary employee at Plexus Information Centre and later as a coordinator of this centre. Since 2000, I have been a student counsellor. As a student counsellor, one of my many tasks is to look after the legal position of students. Before my work at the university, I studied Medicine in Rotterdam and Art History in Leiden.
I find transparency and justice to be important. Which also makes it important for me to address the pink elephants in the room. Often with a certain directness that might not immediately be appreciated by all but can help to open issues up for discussion. I think it is important for everyone, both staff and the organisation, that there is a pleasant working environment. If a staff member feels at home in an environment that supports and facilitates them, the organisation will thrive.
It goes without saying that you are always welcome to get in touch with me or the other members of the Employee Council.
Contact
If you have any questions, of if there's anything you think we should be aware of, contact one of our members or send an email to dienstraad@sea.leidenuniv.nl.
If you have a problem of an individual nature, for example a labour conflict, we unfortunately cannot assist. However we can refer you to the appropriate person or service.
More about co-participation