Unions in the Local Consultative Body
Three unions represent Leiden University employees in the Local Consultative Body. The union delegation has at least six and no more than eight members who are appointed by their own unions:
Unions
Internal members
External members
AOb

Nicole van Os
(voorzitter)
Emke Clifford Kocq van Breugel

Dhr. A. Charifi
CNV Overheid

Ian Hornes
Marc Fluttert (secretaris)

Dhr.

A. Sewgobind

FNV Overheid
Joop de Kort


Thecla Meyknecht

Dhr.

S. Wesdorp

AC/FBZ
Vacancy
Mw. J. Klerks

Beatrix Pehlemann is the secretary of the Local Consultative Body.
Union membership is important. The unions reach the Collective Labour Agreement of Dutch Universities (CAO-NU) on your behalf. The more members, the stronger the unions are in the negotiations for better terms and conditions of employment. And unions can offer advice or legal support in difficult situations, for instance a conflict with your manager or employer.
Trade union contribution
If you are a member of a union, you may offset your union fees against your gross holiday allowance or end-of-year bonus through the Terms of Employment Individual Choices Model. If you join a union in the month of September, you may be eligible for up to 100 euros in 'trade union contribution' as part of the Trade Union Month and the new Collective Labour Agreement for Dutch Universities 2023-2024.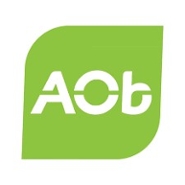 AOb (affiliated with the FNV) is the only union in the Netherlands for those employed in education, from primary to university level. At Leiden University it is dedicated to achieving a fundamental improvement in staff and career policy.
Current University policy is at the expense of academic quality and is therefore unacceptable. The number of employees with temporary contracts continues to increase. This means that growing numbers of employers are likely to be dismissed when they become eligible for a permanent contract. The AOb campaigns for more academics and supporting staff with permanent contracts. The AOb also strives for a better balance between work and private time, with a realistic and healthy working load. No research in the evening, during weekends and holidays, but sufficient time to do research during the regular working hours.
Would you like to become a member? You can do so through the website of the AOb. For more information contact Nicole van Os or Emke Clifford Kocq van Breugel.
CNV derives its inspiration from Christian-socialist principles and believes that all of us have the goal of 'reaching our destination'. Since January 1, 2021, AC-HOP has merged with CNV Overheid.
The CNV strives for a society in which opportunities are as equal as possible and sustainability is a central concern. CNV is already focusing on job market in 2030-2040, while negotiating good terms of employment to make your work pleasurable.
Register to join on the CNV Overheid website. For more information, contact Ian Hornes or Marc Fluttert.
FNV is dedicated to working conditions, pensions, co-determination and career policy.
FNV is an important partner in negotiating your terms of employment and takes the opinions of its members very seriously. It is also familiar with the University and plays an important role in representing not only individual but primarily collective interests. FNV also gives shape to solidarity, for instance by devoting extra attention to people are further removed from the job market and funding educational projects in developing countries.
Register to join on the FNV Overheid website. For more information contact Joop de Kort and Margriet Suijten.