Elections 2023
The results of the FGGA Faculty Council elections have been announced. Who will represent us in the faculty council?
This year, it was possible to vote for the staff and student sections.
View the official results
The university election will be held from the 17th to the 20th of April 2023. In this period you can vote online for Faculty, Department and University Councils, and the Student LUMC council.
Which students can I vote for?
Hi! My name is Nehreen Al-Mahmoedi and after my bachelor's in Public Administration (track EBM), I am now doing the master's in Public Administration (track Economics and Governance). On behalf of the Liberal Student Party, I am the leading candidatefor FGGA, where I would like to work on a few things in the Faculty Council.
Firstly, I would like to advocate that review or feedback sessions on exams also become available online, so that students who cannot come to the review in person also learn from their mistakes. In addition, I would like to revert the double confirmation for exams back to single confirmation, and I would like to ensure that MyStudyMap and Usis function as one system. I also see an important role for extracurricular activities, such as working student positions, internships, board years and committees. The university could play an even more facilitating role in this! The slogan for LSP is therefore "More than studying".
My name is Sophia Ritscher and I am a student of the MSc Crisis and Security Management. I want to join the Faculty Council, because I want to be the voice of fellow international students and ensure that their needs are taken into account when it comes to faculty policies.
I want to bring more attention to diversity and inclusion at our faculty so that students of all backgrounds and with different needs feel welcome and supported. I want to highlight the work the Faculty Council does and increase its transparency to ensure accountability.
Hi, my name is Albert Taal and I am a Public Administration student.
I would like to join the Faculty Council to make FGGA a faculty for everyone. I want to achieve this by working on the following priorities: I want to commit myself to improve the integration between students and between students and teachers. I also want to improve the infrastructure on campus, for example by arranging better facilities for disabled students, or by installing more study places.
Vote LVS and make FGGA a faculty for everyone!
Which staff members can I vote for?
Elena indicated shortly before the elections that she withdrew as a candidate. Her name does still appear in the election application as it can no longer be changed.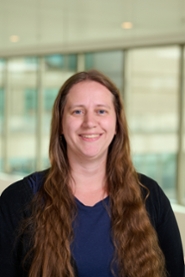 Position: Admissions Officer at LUC
Why do you want to join the Faculty Council?
I have been working at LUC since 2011, which I enjoy greatly. I coordinate the programme's admissions process. I have also been an emergency response team member (BHV) for almost ten years and for four years also a team leader. I enjoy being able to help others. The Faculty Council should reflect the faculty, and I believe it is important that all institutes are represented. At the moment, LUC is not represented on the council, and I would like to change that. Over the past two years, I have been active in the College Council that advises the LUC College Board, and I would like to use those experiences on a wider level. Not only for LUC but for all staff working at FGGA because together we can make a difference.
What would you like to change? What are your goals?
Apart from a broad representation of the institutes on the Faculty Council, I think it is important that everyone is represented and able to take part in the discussions on the choices that are being made within the faculty. Not many staff members at FGGA are aware of the activities of the Faculty Council and, as a result, a lot of staff are not very involved with faculty policy. I would like to change that by getting you excited about the topics that the Faculty Council is working on and encouraging you to contribute issues relating to your work environment. I would also like to increase the visibility of the Faculty Council itself by means of clear communication with the staff members and by providing feedback on ongoing issues within the faculty. I hope, among other things, to be able to improve the participation by contributing to a more enjoyable work environment and collaboration.
Click here for a video with further explanation.
Position: Education Administration staff member at the Educational Service Centre (OSC)
My name is Annemarie Bouwman and I have been working as an education administration staff member at the Educational Service Centre (OSC) for 4.5 years now. Over the past two years, I have been a member of the Faculty Council, which I enjoyed immensely. Which is why I would like to present myself for re-election because I believe it is important that, apart from students and teachers, there is also someone representing support staff. I like to join in on the deliberations about logistic and administrative processes, but also about ongoing issues such our faculty's expansion into the new Spui building. I hope to be able to use the knowledge and experiences I have gained during my previous term as a member of the Faculty Council to guarantee a certain continuity enabling the council to continue its discussions with the board on an equal footing.
Position: Assistant Professor in Intelligence & Security at ISGA
Why do you want to join the Faculty Council?
I have had the pleasure to work as an Assistant Professor (UD) at ISGA for over two years now. During this time, I have experienced both the opportunities and the challenges which starting as well as established employees face within ISGA and FGGA. I hope to represent the perspectives, needs, and concerns of particularly the Assistant Professors with my voice in the faculty council.
The university is, of course, an environment for students, but it is also a place where researchers, teachers, staff, and everyone who contributes to the flourishing of our faculty and university should be able to thrive. I like to reflect on the future of FGGA and make a contribution to this direction. As a full-time UD and and a full-time mother of two young children, I also value diversity and inclusion in the workplace. I hope to keep that on the agenda where relevant and necessary.

What would you like to change? What are your goals?
I hope that, by serving as a sounding board for the faculty board and by providing advice on all issues that may arise in faculty council, I can contribute to a stimulating and pleasant working environment for all FGGA staff.
Change never occurs overnight. But if elected, I will certainly pay attention to working conditions and work pressures. I think my focus on inclusivity is connected to that. Everyone should feel heard and valued in the workplace, regardless of whether they work part-time or full-time, and regardless of their position, background, or gender. How can we together safeguard the work-life balance? But also, how can celebrate our diversity and translate it into all aspects of faculty life, such as recruitment and curriculum development?
And last but not least, I will pay particular attention to the balance between research and teaching efforts of UD's, and to the recognition and appreciation of these efforts in the short and long term.
A stimulating and supportive working environment for everyone!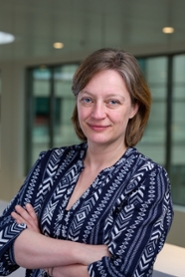 Position: Professor of Crisis Governance at ISGA
Why do you want to join the Faculty Council?
I believe it is good to have all perspectives represented within the Faculty Council, so I am hoping for a diverse composition of students (different programmes, bachelor/master), institutes (ISGA, BSK, LUC and Faculty Bureau) and the various positions. I believe that this will give us a comprehensive outlook on both education and research as well as all administrative questions we will be asked to deal with. As professor and former educational director, I have a lot of experience within the organisation in different functions and roles. I enjoy spending time with students and colleagues to help our wonderful faculty in continuing to create and provide high-quality education and research. As well as creating an inviting place for encounters, collaborations, and growth for both students as well as staff members.
What would you like to change? What are your goals?
I believe it is important that attention is given to and continues to be given to the work pressure for both students and staff. And for different methods of acknowledgement and appreciation for staff members. There should not only be room for innovation and new initiatives, but attention should also be given to a healthy pace of growth for programmes, student numbers, and institutes.
Position: Assistant Professor of International Relations at LUC
Why do you want to join the Faculty Council?
As a member of the Faculty Council, I want to do my part in making FGGA a positive and just place to thrive. Due to the dedication of staff and students, the Faculty has admirably navigated the last few years of very challenging societal developments. The fortitude of the FGGA community was visible as we strove to maintain (mental) health during the pandemic; committed to fostering challenging conversations about Dutch colonial legacies in education and related concerns about race, gender, (dis)ability, and more; all while trying to keep abreast of a rapidly changing world. As a member of the Faculty Council, I will contribute my energies to building on the progress made thus far. I will bring a perspective that is mindful of community wellbeing, diversity of worldviews and approaches, and reflexive engagement with societal developments such as technology in ways that preserve our academic freedom, critical capacities, and delight in our work.
What would you like to change? What are your goals?
Staff and student workload
Higher education is a vital part of human development that should be made enriching, creative, challenging, and enjoyable. Crafting such an educational experience requires time: time to read, time to think, and time to rest. My term in the Faculty Council will be dedicated to fostering decisions that centre staff and student workload (an ongoing challenge, according to the latest Personeelsmonitor) and, whenever possible, prompt a mindset of fairly distributing and reducing tasks instead of adding to them.
Diversity of identities and knowledges
A thriving FGGA requires justice in education for staff and students: that means fostering a pluralistic community in which radically different worldviews, life experiences, and approaches can meet as equals in ongoing conversations about societal challenges. Having contributed to such conversations as a member of LUC's Decolonisation Working Group and lead organiser of the Leiden-wide Decolonising Collective, I will seek opportunities in all Faculty Council deliberations to strengthen plurality at FGGA: for example, in policies related to hiring of staff, socio-economic matters that might impact marginalised students and junior staff, and educational content.
Healthy and informed (non-)use of technology in education
During the pandemic, the community preserved the quality of education by transitioning rapidly to online teaching and back again to face-to-face teaching; students are experiencing an acute mental health crisis fuelled by habitual social media consumption; we narrowly avoided facial recognition-capable surveillance of Leiden campuses; and now ChatGPT is challenging the academic integrity of some of the work we do, making us even more reliant on other technological tools such as Turnitin to mitigate the worst effects. Motivated by my own research on digital politics, I will encourage critical discussion (centred on wellbeing, diversity/justice, and academic freedom) about proposals related to technology. My objective is that FGGA becomes better informed about the realistic opportunities and challenges of technologies and therefore makes more judicious decisions regarding their (non-)use for the community's benefit.
Towards a mindful and nourishing Faculty community!
Position: Lecturer of International Law at LUC
My name is Otto Spijkers and I am lecturer in international law at Leiden University College. Before that, I was professor of International Law at Wuhan University in China for several years. If I am allowed to become a member of the Faculty Council, I shall dedicate myself to promoting the interests of new employees – PhD students and lecturers with a temporary appointment – including myself. Do we have good career prospects, both within and outside the University? Is there a healthy balance between education, administrative tasks, research, and private life? I am strong supporter of the College system and see it as the task of the Faculty Council to ensure that the teaching capacity is and remains equipped for this demanding, adventurous and intensive way of teaching. I want to commit myself to protecting scientific freedom and creativity.
Our Faculty of Governance and Global Affairs provides education and research into social issues such as terrorism, the organization of public administration, climate change. This does not mean that all our education and research must necessarily be socially relevant and directly applicable in practice and policymaking. Opportunities for new and temporary employees, the protection of scientific freedom and creativity... Those are the themes I want to work on, with your permission!
Click here for a video with further explanation.
What is the Faculty Council?
After the University Council, the Faculty Council is the second highest staff and student body at the University. It acts as an intermediary between the various departments of a faculty. The Faculty Council has the right to approve and advise on various matters concerning the faculty. It also represents students and staff and is a sounding board for the Faculty Board. Faculty councils are composed of student and staff members. Staff members are elected for a term of two years, and students for one year.